Brand with a tradition since 1961. A small family business quickly became number one on the Iberian Peninsula. Coffee from the South American and African plantations, carefully prepared and roasted in Portugal in Campo Maior. The slow roasting style gives Delta coffee its distinctive charm. In Prague it quickly becomes very popular. FANY Gastroservis is the exclusive and proud distributor of Delta Cafés in the Czech Republic. 
Coffee bean blends: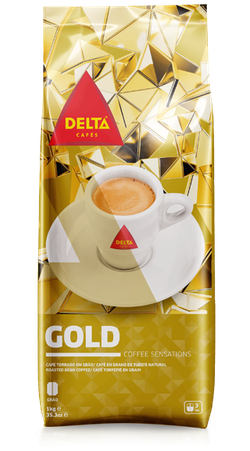 Delta Gold
A valuable blend, gilded by the African Robusta and Arabica coffees, enveloped by the musicality of american Arabica origins produced in shadow method. It is a beverage pure, balanced and full of vitality, with a unique and intense flavor, with a slight hint of honey and ripe fruit.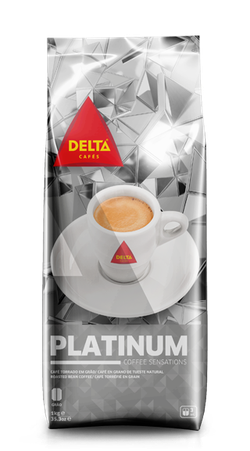 Delta Platinum
The result of rigorous selection and a combination of the best Arabica and Robusta coffee regions, we can offer you the purity of a coffee with body and strength, excellent aroma and a smooth lasting taste of mature fruit. The magic of a great coffee, ready to enjoy at any moment and for all occasions.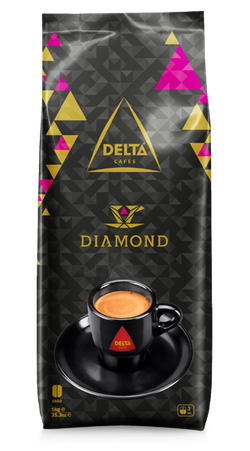 Delta Diamond
One of the most fascinating lots of Delta Cafés. A blend with a perfect personality, created from the finest Arabica coffees from Africa and South America, in a classic roast carried by the wisdom of our master roasters. It's a drink bright, proud of her body and its aroma, with subtle nuances of taste, mouth and persistent memory.
Coffee makers Delta MAYOR
Full-blown and great-looking machines in classical design 
Possibility of resetting to the Delta Q capsule system
Regular service and equipment check in the coffee price
Black or white color
Three-, two- and one-lever coffee makers
Low price and payment option with purchase of Delta coffee

Customer service
Complete technological equipment of the bar
Technology installation, support and regular service
Milling and serving settings for the perfect espresso
Regular visits by specialist and quality control
Barista Accessories and Coffee Preparation Training (Latte Art)
Barista - coffee specialist
For coffee tasting and more detailed information about support
please do not hesitate to contact our barista - a coffee specialist.
Miroslav Pícha
Mobile: 735 750 301
Email: m.picha@fany.cz