The company's business is characterized as wholesale, but we try to do more. Our goal is to provide our customers with comprehensive services in the field of food supply and complementary assortment. At the time of giant retail chains with impersonal selling style, we are an interesting alternative based on out turnkey service, with constant contact with our customers through our sales representatives.
Fany Gastroservis s.r.o. was established at the beginning of 90s as the operator of several retail units with a range of fruits and vegetables. During 1992, a separate warehouse was opened in Smichov to supply gastronomic operations. Since then, the range has grown steadily to a complete range of food, drugstores, drinks, frozen goods, and fresh fruit and vegetables.
In the autumn of 2006, our own modern warehouse was built. The warehouse is designed according to European Union standards and uses the latest technology in food storage and logistics. Thanks to new and larger spaces, we are now able to respond more responsibly to the needs of our customers and reliably supply more gastronomy establisments.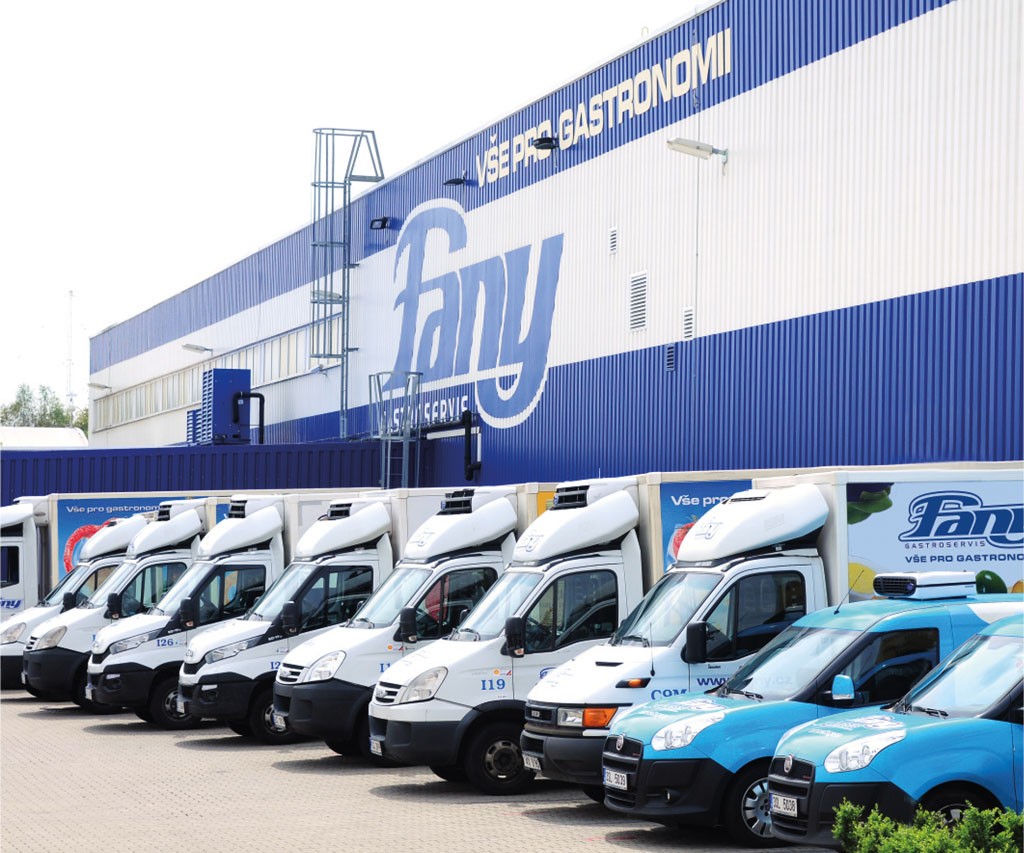 Our current offer includes more than 7,500 kinds of goods and products of all major manufacturers and importers in the Czech Republic. We currently supply more than 1900 establisments in Prague and its surroundings.
Because our business affects health risks, we pay close attention to complying with all safety, hygiene and other standards and regulations. In many ways our internal regulations are stricter than Czech laws or European Union recommendations.
Our goal is complexity - in our company's offer you should find everything you need for the smooth operation of your gastronomy establisment. Your order is completed in one shipping, for which we issue one or several clear invoices. Simplicity saves your time and costs.
We have a team of capable people who create a great background for fast and flexible orders. We use all technical means to receive orders. You can order by phone and mail. We have our own eshop that allows to order even with templates that will significantly shorten the time needed to create an order.
Every month we prepare a special offer full of goods fot better prices. We motivate each client with a wide offer of our loyalty benefits program.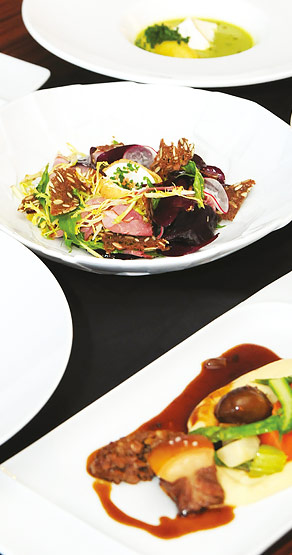 Our
future
Our continued goal is to professionally meet your demanding requirements and provide you with a first class service. All our activities have one goal - your satisfaction. See also reasons why to cooperate with our company.